Request a FREE Estimate Today!
WHY SHOULD YOU CHOOSE M.A.G.?
Because Irrigation is Our Turf!
OVER THIRTY YEARS OF IRRIGATION EXPERIENCE
We Know Irrigation!
professional installers and on-staff designers
For a Job Done Right!
FULLY STAFFED SERVICE DEPARTMENT AND OFFICE
We're Just a Phone Call Away!
LICENSED, BONDED, AND FULLY GUARANTEED
We Stand Behind Our Work!
About M.A.G.
A great lawn makes a great first impression. Whether it is your corporate headquarters or your private residence, visitors see your grounds first. A healthy green lawn is a key element of a good first impression. A quality irrigation system from M.A.G. Irrigation, Inc. assures you of that lush green lawn without all of the mess, hassle, and aggravation of ordinary above ground hoses and sprinklers. Every M.A.G. system is uniquely and expertly designed to save you time, money, and conserve water, using only the best materials from the most trusted names in the irrigation industry. Whether you're looking to install a new underground lawn sprinkler system, or add on to an existing one, M.A.G.'s designers and installation professionals stand ready to assist you every step of the way. The most trusted irrigation company in Southeastern Massachusetts, let M.A.G. Irrigation, Inc. install your new lawn sprinkler system today and discover why irrigation is our turf!
Our Services
With over thirty years of experience and thousands of residential customers, M.A.G. Irrigation is one of the most trusted installers of underground lawn sprinkler systems in Southeastern Massachusetts. From consultation to service and upgrades, M.A.G. will be with you every step of the way.
Consultation
Consultation is the first crucial step toward a worry free irrigation system. M.A.G. Irrigation, Inc. will work one-on-one with you, supplying you with information regarding the latest irrigation techniques and equipment. We will create a system that will be cost-effective and water-efficient while ensuring maximum beautification of your grounds.
Design
The design phase is when we work with you to map out the system that best suits your needs. Again, our experience comes into play as our designers create your irrigation system using only the best materials available from the most widely used and trusted names in the irrigation industry.
Installation
Proper installation is the final step that makes your irrigation system a reality. M.A.G. installers are courteous, highly-trained professionals, familiar with the most advanced irrigation procedures and techniques. We use nothing but the highest quality materials so you can rest easy knowing that your system will provide you with years of reliable service.
Service
With a full-time service and office staff, as well as a focus on keeping up with the latest trends in the irrigation industry, M.A.G. Irrigation is dedicated to keeping your system running at its fullest potential. From spring turn-ons and winterizations to "tune-ups" and money-saving upgrades, M.A.G. stands ready to assist you for the life of your system and beyond.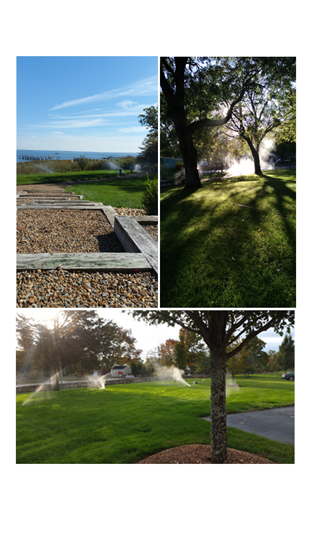 Latest News
We are Currently Accepting Estimates for FALL 2023 Installations!
The Dog Days Are Here! How to "Summerproof" Your Lawn!
Lawn Tips to Spring You Into Summer!!!